Google Flights – This is my go-to flight finder. Super easy to use and gives the cheapest prices from thousands of routes! You can even leave the search boxes blank, and it will show you all the places you can go and how much it costs!

Trainline – If you're travelling within Europe, trains are arguably the best way to get around. But with so many different train operators, even within individual countries, it can be a bit confusing trying to figure out what to book, and who to book with. Thankfully, Trainline exists to ease some of those pressures!
The website/app compiles all of that information into one place, and displays it all through a very nice user interface (something most train operators seem to lack). It also has a lot of other handy features, such as allowing you to buy Railcards, and 'SplitSave'.
Jacks Cheap Flights – This is a newsletter which scans for flight sales, deals, or even fare errors, and then sends them to your inbox. I've never booked a flight through it as you need to be flexible with your dates, but some of the fares have been fantastic!
There's a free version which sends out about one e-mail a week, or a paid version for more frequency. It's UK only, but you're in the USA, check out Scotts Cheap Flights.
TripAdvisor – A pretty well known site, but what I like about TripAdvisor is that you don't book hotels directly with them. They compare all the other big booking sites so you can get the best price! The same room on Expedia/Booking/Agoda/Ect can vary a lot in price.


Expedia – I'm recommending Expedia because I've had good experiences with them in the past. I booked a trip to Malaga with them (hotel/flight), and when i got to the the hotel, they said that they had gave my room away because I showed up late. 
It was a pre-paid room, and I'd already told them I would be late, so it was ridiculous. I complained, but they refused a refund and stopped replying to my messages.
Thankfully Expedia were able to help me out by giving me a refund in the form of a gift card! Booking through Expedia gives you that extra customer support, which can be very helpful when dealing with less reputable hotels / airlines. 
Blurb – I get my books printed out with these guys. I design mine in Adobe inDesign, but Blurb also gives you access to 'BookWright', an easy to use program to design your own photo books! The prints are always great quality, but quite expensive.


Adobe – This is a software package for digital design! I use Photoshop to edit my photos and create graphics. I use inDesign to design my books, and I use Premiere Pro to create my videos. Simply put, I'd be lost without Adobe!


FreePrints – This is an app which allows you to print off 45 'free' 6 x 4 photos every month. While it's technically free, you do need to pay for posting (about £1.49). 
You can print off your travel photos, grab a cheap photo album from Amazon, and you've got a great momento of your trips! I did just that for my first photo book.


Kayak – This is technically a flight booking service, but I've never used it for that. What I use Kayak for is the 'Trips' feature. It lets you easily create an itinerary of your flight/hotel bookings, allowing quick access to e-mails, timetables, and more!

All you do is forward your booking e-mails to it, and they'll automatically create the itinerary for you. Best of all, it keeps a record of all your travel stats, and compiles them into a neat info-graphic type document for you. It's super cool!
If you like, you can see my stats here.
Starling – This is a UK digital bank account, and the main account I use when travelling. You control it all through a nice app, which provides real time notifications of spending, and also gives you the ability to instantly lock your card if you lose it.
You simply transfer money into it, and then you can spend and withdraw your cash in any currency with no transaction fees! It uses Mastercard, so it's accepted everywhere.


Revolut – This is very similar to Starling, however there is a limit on how much free withdrawals you can do. A benefit of Revolut is that you can store your money in other currencies! I tend to use it as my backup card after Starling.


Quidco / TopCashBack – These are cashback websites. Say you want to buy a flight from Expedia for £100. If you do it through Quidco (basically just following the link on their website to take you to Expedia), then you'll get cashback! This could be as much as 10%, allowing you to save £10!
There's tons of travel websites on them, and I've saved over £150 on bookings just by using it! The image below shows some of the savings I made when planning a trip in 2018. At the time hostelworld had high cashback rates, and I was getting around 30% of what I was spending on hostel beds back via cashback.
(please note that the two links above are referral links)
/r/solotravel – This is a forum on the website Reddit. It's mainly focused on solo travelling, and it's a brilliant place to browse! People are always posting their stories and advice. Lots of questions are asked on a daily basis, which leads to interesting answers.


/r/travel – Another Reddit community. This one is larger, and incorporates a lot more types of travel. /r/solotravel is mainly for the solo traveller who is trying to go as cheap as possible, but on /r/travel you'll find couples, families, and a more diverse bunch of folks.


TripAdvisor – This website has reviews for everything, everywhere! I love going here to check out reviews and see community posted pictures. It's also a great place to find the 'top things to do' in a location, and their message boards are very popular.
Priority Pass – This is a airport lounge card. I know that sounds like a rich person thing, but hear me out! If you're doing a long trip where you'll be in 15+ airports, it might actually end up being a good investment.
I got a 10 visit card for £150 on my 4 month long trip, and it was great. It was basically £15 per lounge visit, and each visit gave me a free meal, free drinks, good WIFI, comfortable seats, and in a few cases, a shower! 
Not every airport has a priority pass lounge, and a lot of the time I was turned away due to overcrowding, but overall it was good. Try not to pay full price though, and find a deal.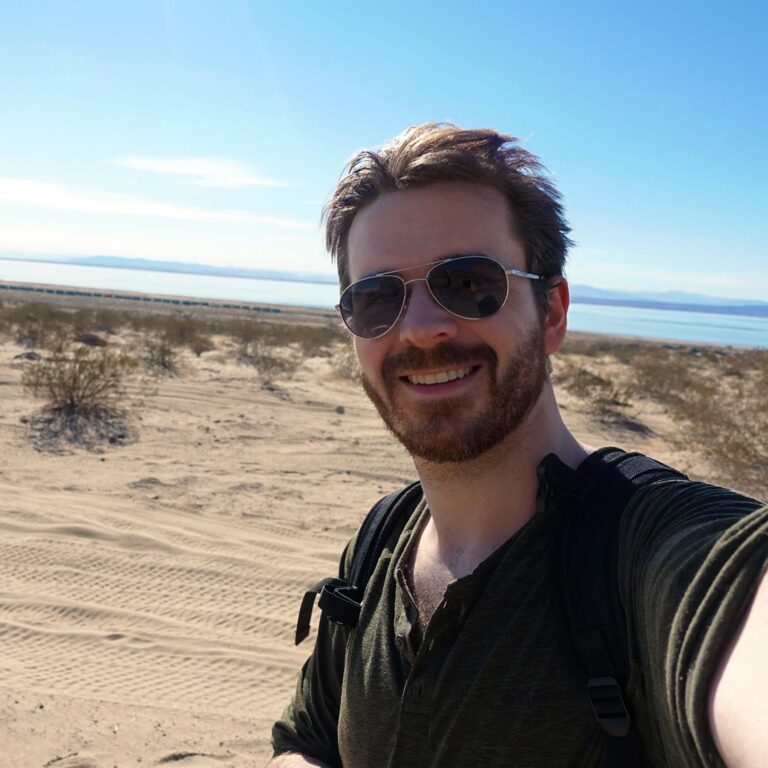 Just a normal guy from Scotland who has an obsession with travel, and a totally rational love of cats.
Want to keep up to date with the blog? Join the newsletter! You'll get monthly updates on any new content. 🙂