Google Flights – This is my go-to flight finder. Super easy to use and gives the cheapest prices from thousands of routes! You can even leave the search boxes blank, and it will show you all the places you can go and how much it costs!

Trainline – If you're travelling within Europe, trains are arguably the best way to get around. But with so many different train operators, even within individual countries, it can be a bit confusing trying to figure out what to book, and who to book with. Thankfully, Trainline exists to ease some of those pressures!
The website/app compiles all of that information into one place, and displays it all through a very nice user interface (something most train operators seem to lack). It also has a lot of other handy features, such as allowing you to buy Railcards, and 'SplitSave'.
Jacks Cheap Flights – This is a newsletter which scans for flight sales, deals, or even fare errors, and then sends them to your inbox. I've never booked a flight through it as you need to be flexible with your dates, but some of the fares have been fantastic!
There's a free version which sends out about one e-mail a week, or a paid version for more frequency. It's UK only, but you're in the USA, check out Scotts Cheap Flights.
Google Hotels – As with flights, Google is also my go-to hotel finder. The ease of use can't be beaten, and it perfectly displays the two most important aspects I look out for when choosing a hotel: price and location.
I put in my dates and requirements, then the map plots all the options out for me. From there I can visually see what options are close to public transport links and the attractions I want to see. If I click on the name of a hotel I can get more information, see pictures, and read reviews. It even tells me where to book the room for the best price!
Hostelworld – While you can book hostels through Google, I've found that Hostelworld tends to be the better choice. They display the options really clearly, have a good review section, and focus on the stuff you'd want to know when staying at a hostel (like what amenities you'll get, and if there have been any recent cases of bed bugs!).
You can also create your own profile and chat with other people who will be staying in the hostel at the same time as you. I've not tried it yet, but it seems like a great way to meet people and make plans of stuff to do before arriving!
Blurb – I get my books printed out with these guys. I design mine in Adobe inDesign, but Blurb also gives you access to 'BookWright', an easy to use program to design your own photo books! The prints are always great quality, but quite expensive.
Adobe – This is a software package for digital design! I use Photoshop to edit my photos and create graphics. I use inDesign to design my books, and I use Premiere Pro to create my videos. Simply put, I'd be lost without Adobe!
The most recent version of Photoshop has AI built into it, which is incredible for stuff like removing people from the background of your photo, and widening the shot.
FreePrints – This is an app which allows you to print off 45 'free' 6 x 4 photos every month. While it's technically free, you do need to pay for posting (about £1.49). 
You can print off your travel photos, grab a cheap photo album from Amazon, and you've got a great momento of your trips! I did just that for my first photo book.
Kayak – This is technically a flight booking service, but I've never used it for that. What I use Kayak for is the 'Trips' feature. It lets you easily create an itinerary of your flight/hotel bookings, allowing quick access to e-mails, timetables, and more!

All you do is forward your booking e-mails to it, and they'll automatically create the itinerary for you. Best of all, it keeps a record of all your travel stats, and compiles them into a neat info-graphic type document for you. It's super cool!
If you like, you can see my stats here.
Revolut – This is a digital bank account, and the main account I use when travelling. You control it all through a nice app, which provides real-time notifications of spending, and also gives you the ability to instantly lock your card if you lose it.
You simply transfer money into it, and then you can spend and withdraw your cash in any currency with no transaction fees! You can choose between getting a Visa or MasterCard, and even hold multiple cards at once.
The basic account is free, but paid accounts offer extra perks (such as higher fee-free limits, lounge access, insurance, custom card designs, and more).
Starling – This is very similar to Revolut. It doesn't have as many features, but there also aren't any paid versions, so the free version is better than the free version of Revolut.
TopCashBack – This is a cashback website. Say you want to book a hostel on Hostelworld, and need to pay a £100 deposit. If you do it through TopCashBack (basically just following the link on their website to take you to Hostelworld), then you'll get cashback! This could be as much as 30%, allowing you to save £30!
There are tons of travel websites on there, and I've saved hundreds of pounds over the year using them! The image below shows some of the savings I made when planning a trip in 2018. Just in that screenshot, I bought around £990 worth of stuff (accommodation, insurance, and flights). From that, I got about £95 back.
(please note that the link above is a referral link)
/r/solotravel – This is a forum on the website Reddit. It's mainly focused on solo travelling, and it's a brilliant place to browse! People are always posting their stories and advice. Lots of questions are asked on a daily basis, which leads to interesting answers.


/r/travel – Another Reddit community. This one is larger, and incorporates a lot more types of travel. /r/solotravel is mainly for the solo traveller who is trying to go as cheap as possible, but on /r/travel you'll find couples, families, and a more diverse bunch of folks.


TripAdvisor – This website has reviews for everything, everywhere! I love going here to check out reviews and see community posted pictures. It's also a great place to find the 'top things to do' in a location, and their message boards are very popular.
Microsoft 365 – On a sale, you can get 15 months of Microsoft 365 for £50. Is it worth it? For me, it is an absolute, resounding, yes! The package is full of features that are essential to me when travelling. First, there is the 1TB of OneDrive storage. I back up all my photos/videos on there, and it gives me online access to emergancy documents too.
Next is the office suite. I use OneNote to organise all of my travel-related notes, and Word to draft up documents sometimes. But Excel is the single most important tool I use when planning, organising, and tracking my trips. I couldn't imagine travelling without it.
Lastly, the package also includes 60 minutes of Skype calls per month, allowing me to call any mobile or landline on the planet for free. This is super useful to make foreign calls without being charged for them, and to keep in touch with my family back home.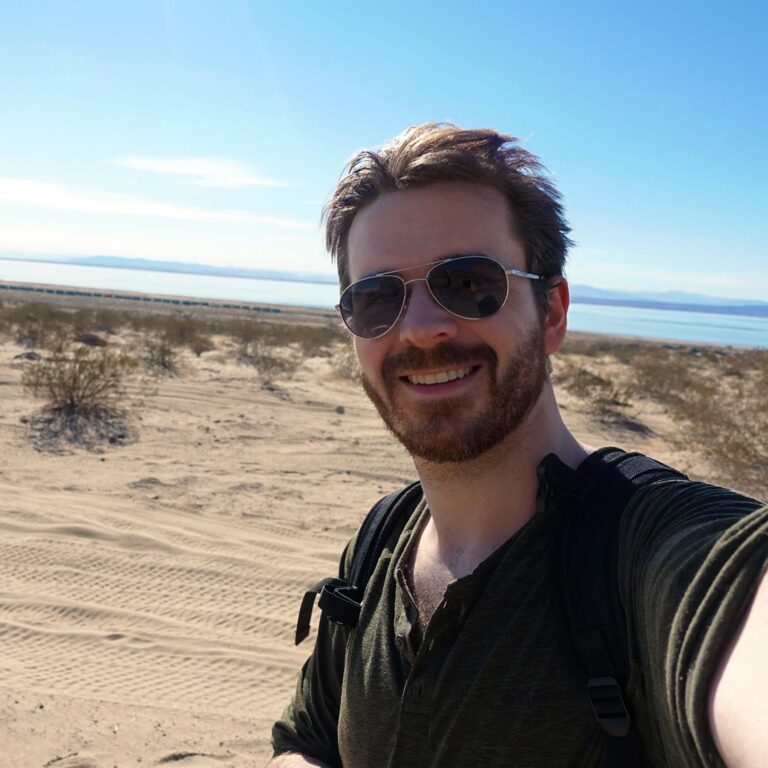 Just a normal guy from Scotland who has an obsession with travel, and a totally rational love of cats.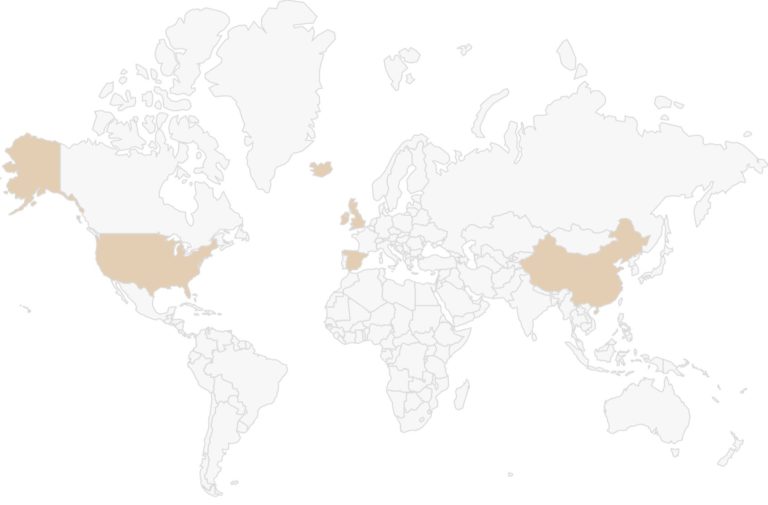 Want to keep up to date with the blog? Join the newsletter! You'll get monthly updates on any new content. 🙂